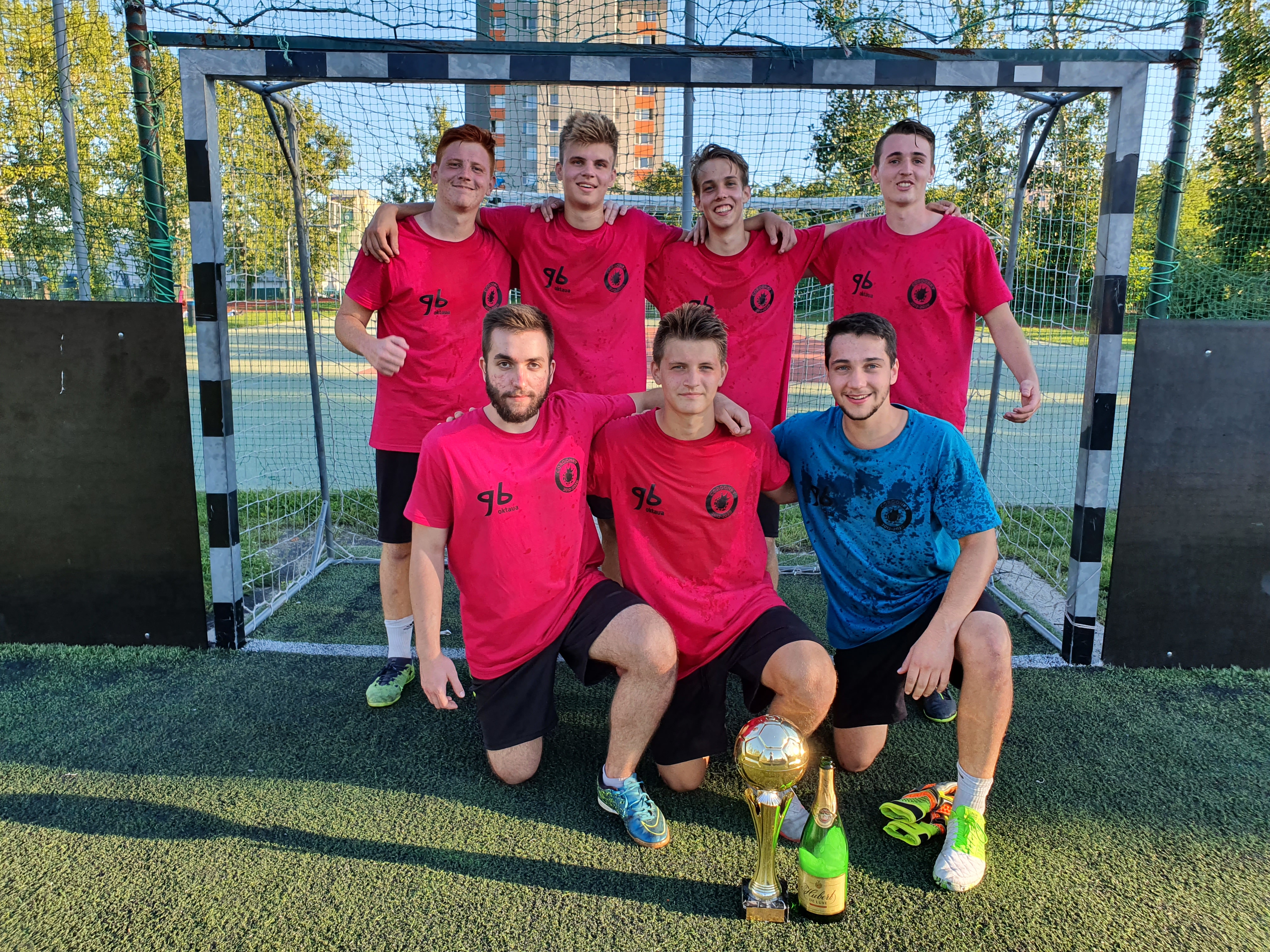 Víťazom Turnaja Absolventov 2020 sa pri svojej premiérovej účasti stal tím Coroonky.
Najmladší účastník turnaja dokázal vo finále poraziť sériových víťazov Sene, pre ktorých to bola len druhá prehra v histórii, keď rovnakému súperovi prekvapivo podľahli aj v skupinovom zápolení.
V repríze reprízy súboja o tretie miesto opäť zvíťazilo P.A.F.O. a privodilo tak The Lúzers už tretiu prehru v súboji o tretie miesto tretíkrát s týmto súperom v treťom turnaji už tretíkrát po sebe.
Smrtiacemu Gólostroju sa po dvoch rokoch podarilo prekonať finálové prekliatie a v okresanej zostave nepostúpili ani zo skupiny. Prvýkrát vo svojej bohatej histórii tak nebojovali o zlato.
Titul najlepšieho strelca už po tretíkrát v rade získal Marek Wallner z tímu Sene s 11 gólmi.
Výsledné poradie:
Coroonky
Sene
P.A.F.O.
The Lúzers
Smrtiaci Gólostroj
Naplno Team
Mad Dogs +-
Kompletné výsledky nájdete tu.